What it takes to work in the esports industry?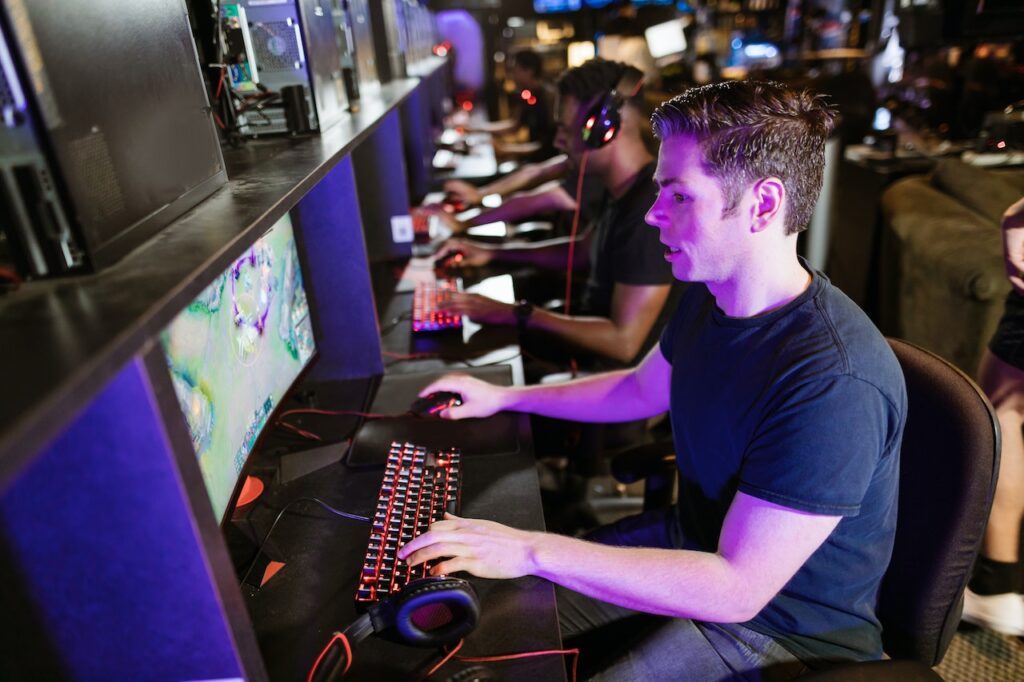 When one thinks of Esports, what usually comes to mind first are professional players who compete in video game competitions, tournaments, and championships. These players are paid to play, and are considered more and more to be another type of professional athlete. 
However, this rapidly-expanding industry involves more than just professional gamers. If you are looking for a way in, learning about gaming as well as how electronic sports teams operate is a fundamental step in successfully entering the field. Here are some examples of the different professions found in electronic sports:
Players competing at a professional level
Commentators that cover Esports competitions, either live at the events themselves or via broadcasting and who are generally paid for their work
Managers of esports teams, whose responsibilities include administrative duties, scouting, contract negotiations, and general management of both entertainment and personnel
At ITTI High Tech Institute, we partnered with Barça Innovation Hub to create the Executive Program in Esports Management, where our students learn from top professionals in the Esports field. Our program covers the most important subjects in the industry, which we've listed out for you below:
In the world of Esports, big data is used in analysis and decision-making that help Esports teams and their stakeholders to reach projected results and meet objectives.
When it comes to working with data, the more you have the better. Simply put, more data means more information, which is then used by your team to strategize ways in which to compete effectively and win competitions. The importance of data and the information it contains is due in no small part to the immense pressure each player feels and, by extension, the team as a whole during high-stakes gaming, and having an edge is extremely valuable. 
In order to collect such data, Esports managers need to invest in tools that provide access to information not only about their games, but also to other key aspects of the industry. Additionally, managers must have the right skills to correctly utilize these tools, interpret the information and successfully implement take-aways.
The metaverse is virtual reality; a computer generated, 3D simulation of the real world in which users can interact with each other and their environment, all the while carrying out different tasks. These days, many international businesses are searching for ways in which to integrate the metaverse into the Esports industry, with the goal of creating improved experiences for gamers.
Communication is one of the most important elements in video games. Teams absolutely need to understand each other and work together effectively, but effective communication skills also allow players to express themselves and their emotions during gameplay.
Gaming Communication is a field in constant flux – new trends and skill sets appear almost every day. The best way to keep up to date with this constant evolution is to learn the language of both experienced players and other professionals in the industry. Apart from industry lingo, another equally important component to being a great communicator in gaming is to understand the different roles gamers have. These distinctions are crucial in understanding how many games are played, and the distinct goals and experiences players have while fulfilling each role.
Generally speaking, we all know that some players focus on strategy while others focus more on entertaining viewers. In order to communicate effectively with both types of players, a thorough understanding of these roles is a must in order to create and maintain successful gaming communication.
Talent management in Esports is quite a complex process that includes everything from scouting to recruitment, to training and management of both teams and individual players. While the term itself may not be the topic of many conversations in and around Esports, it has been and continues to be a key aspect of any successful organization. 
Talent managers tend to work elbow to elbow with general managers and other members of the organization who are responsible for, among other things, fostering relationships with sponsors, the organization's teams and league higher-ups such as owners and general directors. 
Augmented Reality is technology that allows the superimposing of virtual objects onto the real world. It is an immersive experience in which digital and physical objects interact in real time.
In the world of Esports, AR has existed for quite some time, and professional players have used it to improve their gaming experience as well as to help their team develop new strategies. AR is now being looked at as a tool players can use to also improve their performance in a certain game and heighten the levels of viewer entertainment.
Virtual Reality in Esports
The implementation of virtual reality in Esports is still in its first stages, but with the increasing popularity of both industries it is only a matter of time before they intersect. It is important to highlight the fact that virtual reality offers a series of benefits for players and teams as a whole who are looking for ways to get ahead of the competition. Some examples of the potential advantages are: improved communication among teams, the optimization of team strategies, higher player performance levels and unprecedented gameplay immersion.
Branding in video games holds an important place in the industry of Esports, as it helps to create a specific identity for a game that works to connect with consumers on a personal level. 
With ITTI, you'll learn all about these topics and many more! Get an edge on the competition and Increase your employability in the Esports industry on a worldwide scale by studying in this ever-expanding field.