Bootcamp
1 Week in Madrid
1 Week in Barcelona
Certificate from ITTI & ESC 
WELCOME TO 'SUMMER BUSINESS SPORTS CAMPUS' PRESENTED BY ESC IN Madrid & Barcelona!
At the Summer Business Sports Campus, students will have the opportunity to participate in a variety of activities and experiences that are designed to help them learn about and explore the world of sports. Some of the activities that students can expect to participate in include:
Team-building and leadership exercises: Students will have the chance to work with their peers on group projects, where they can develop their teamwork and leadership skills. These projects will challenge students to think critically and creatively, and will provide valuable experience for those interested in pursuing careers in sports management or other related fields. We believe that personal growth is just as important as professional growth, and we want to help students discover their passions and build the confidence they need to pursue their goals.
During SUMMER BUSINESS SPORTS CAMPUS with ESC, students will also have the opportunity to participate in a range of recreational activities, including team sports and outdoor adventures. This is a great way to stay active and have fun while building new friendships and learning new skills.
Visits to sports facilities: Students will have the opportunity to visit a variety of sports facilities, including stadiums, arenas, and training centers. This will give them a behind-the-scenes look at the inner workings of professional sports and help them understand what it takes to run a successful sports organization.
Meetings with industry professionals: Throughout the Summer Business Sports Campus, students will have the chance to meet and learn from industry professionals, including coaches, athletes, and executives. These experts will share their experiences and insights, providing valuable insight into the various career paths available in the world of sports.
Attendance at games and events: As part of the bootcamp, students will have the opportunity to attend games and events, giving them a chance to experience the excitement and energy of live sports firsthand. This immersive experience will allow students to fully immerse themselves in the world of sports and get a taste of what it's like to work in the industry.
Inverted classroom sessions: In addition to hands-on activities and immersive experiences, the Summer Business Sports Campus will also feature inverted classroom sessions. In these sessions, students will engage in interactive discussions and activities, rather than traditional lectures. This approach allows for a more interactive and engaging learning environment, as students will have the opportunity to apply their knowledge and skills in real-world situations.
Overall,  is an exciting and immersive opportunity for students to learn about and explore the world of sports. Through hands-on activities, immersive experiences, and interactive sessions, students will gain valuable knowledge and skills that will help them succeed in the world of sports. We hope you'll join us in Madrid and Barcelona for this exciting opportunity!
Conviértete en el ITTIER que las empresas líderes están buscando.​
Aprende los conceptos generales del Marketing Digital
Prepárate para entrar en un mercado laboral en el que la tasa de empleabilidad supera el 97%
Practica tus conocimientos en una empresa y desarrolla todo tu potencial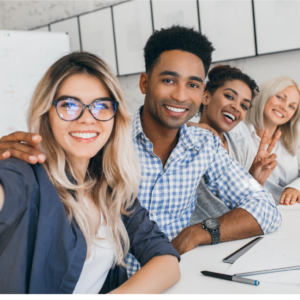 To whom is this course for?
Young people from different parts of the world are interested in living a unique experience in Madrid and Barcelona, getting to know the best clubs in the country, the Spanish Football Federation, among others.
In addition, they will have training classes in the world of sports with leading teachers in the industry.
The faculty of this master is formed by the most recognized professionals of the international sports world.
You will learn all the theoretical and practical knowledge necessary to direct and manage sports institutions.
Teachers or the director of the program will respond with a chat and include examples and practical exercises to achieve full understanding of the syllabus. The master classes are extraordinary classes to complement the training given by experts in the field. 
Our teachers give classes including study materials and practical exercises, offer tutoring, prepare and correct exams, and evaluate the final grade. 
* The cloister is subject to availability